Every year Arrow's personal and professional development coach, Michael Buckley, asks everyone to pick a "Word of the Year." The goal is to look inward and consider what we each need more of and what might improve our lives. Sometimes we need more focus or clarity. Sometimes we need more compassion. Sometimes we just need more fun!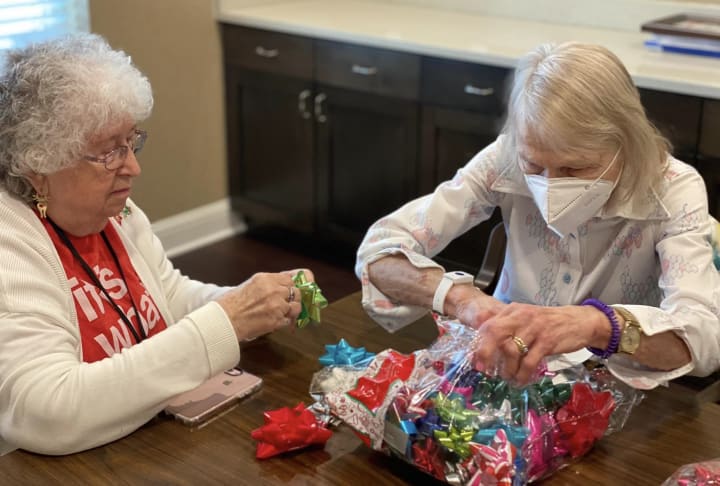 Picking a word for both me and my community is a commitment to doing work on yourself and the "we" and "us" work we want to do as a community.
Looking back on 2022, the three things we are most proud of are: 1) The successful relationships we continue to have with our residents and families. Even though we can't please everyone, we will try our best to do so. A testament to this relationship is the amount of money we raised for the employee tips. 2) Maintaining a clean and working community continues to be one of the main highlights of the community. 3) The ongoing improvements we are starting to see in the culinary departments.
Now, looking forward to 2023, what The Princeton Senior Living needs is accountability, which starts with each department head and then trickles down to the department staff. We chose the word accountability because we are still a new community establishing ourselves as department leaders. We will evaluate everyone on their performance and how it impacts their department.
We will weave accountability into our meetings, including town hall, department head, and one-on-ones. We will also issue the Department Head Accountability Award to the employee who has demonstrated the highest accountability in their department.
As for myself, I have chosen growth as my personal word. If we spend our spare time sharpening our skills and becoming better people, we will have a higher impact on society. And if we remain accountable to ourselves, growth will happen much easier and faster.
What is YOUR WORD? I hope you will pick one too. What does your life need a little more of in 2023? What does "future you" thank you for working on now? Our words are meant to inspire us. If it is not inspiring, it's not the right word.
And if you are reading this, please hold us accountable. When you visit The Princeton Senior Living or come to town hall, ask us what our word of the year is and what have we done to support it.
Please look forward to the December 2023 blog where we tell you all the ways we lived in line with our word of the year and all the ways it helped improve our community.