As I reflect on our first year at The Princeton Senior Living, I am excited about what we have accomplished in such a short time with our occupancy, the building of relationships with employees, residents, and families, and the outstanding teamwork and contribution from each department.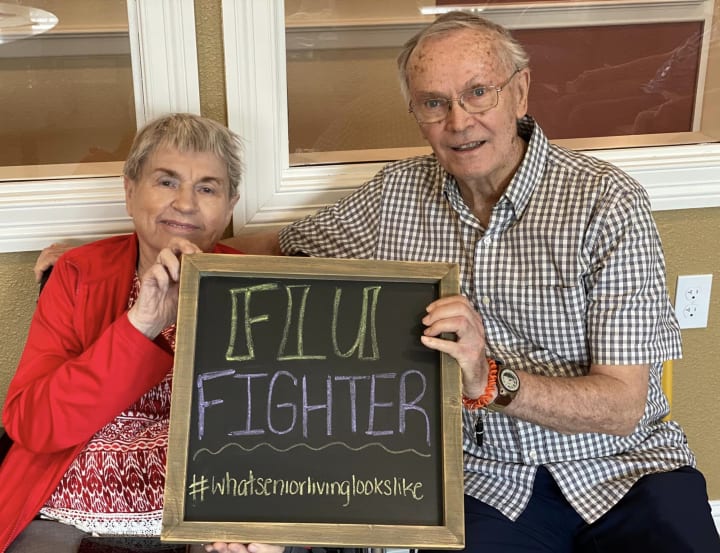 Some of our most exciting memories over the past eight months include our Halloween trick-or-treat that attracted more than 100 children and their families. Our first annual employee and resident costume contest was so much fun. Everyone looks forward to our Friday Happy Hours. I remember we only had four assisted living residents attending Happy Hour, so we had to combine assisted living with independent living's Happy Hour. Not anymore, because Happy Hour for both IL and AL is at capacity, and the residents are having a blast. The Pie-in-the-Face fundraiser was also a hit for our staff, residents, and families. The department heads, including the Executive Director, who raised the most money, took a pie in the face. This year's winners were the Culinary Director and the ED.
I am very proud of our team members because without hesitation, without a second thought, they always jump in to help, specifically in the dining room and when we are short staff. If I had to count the combined number of unselfish hours the employees served in the dining room, I would say the number would exceed over 400 hours. Overall, the Princeton team not only works diligently in their departments, but also in other departments. In fact, more than a dozen employees are involved in planning and sub-planning committees.
Our providers have been great to the residents and their families, especially our therapy partners and EverSpring Pharmacy. The progress we see with our residents, because of their participation in therapy, is easily noticeable. Because of the ongoing therapy sessions, our residents can live a fuller and more active lifestyle
We are excited about our staff retention strategies, specifically the Spring Red-Carpet Awards Night with the employees and their families. Relationship-building and team-building activities are also something we look forward to in 2023. For example, an assembled planning committee will organize quarterly activities for employees and their families. We also think the Resident Services Department will be even stronger in 2023 because of the new external partners that are being developed.