For many the holiday season is a joyful, happy time built around togetherness, family, and friends, but for some it can be very stressful and filled with overwhelming expectations, depression, and anxiety. The holiday season can be a reminder of those who are not with us anymore, financial limitations, sadness from being separated from loved ones, and the loss of treasured traditions. Celebrating this time of year doesn't have to be a sad or overwhelming time. It can be a peaceful time of reminiscing, volunteering, spending time with friends, and creating new traditions!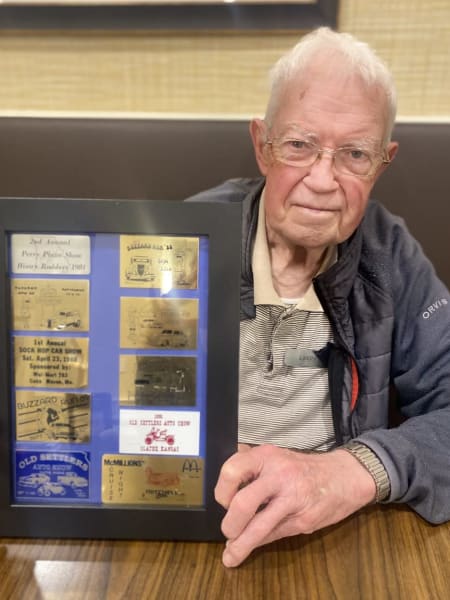 The holiday season is a common time for people to feel depressed. One major cause of depression during the holidays is feeling alone. Depression, anxiety, and stress can manifest in similar ways. Signs and symptoms to look out for include, but not limited to, feeling withdrawn, sleeping more, feeling more irritable, changes in weight, and losing interest in activities they once enjoyed.
Here at The Princeton, we help eliminate the holiday blues by encouraging our residents and their families to get involved in our community. Residents, families, and employees volunteer their time in many ways including playing the piano, singing Christmas carols, and cookie decorating with our residents. Also, Arrow Senior Living celebrates the holidays with 45 Days of Holiday Cheer!
The elderly is particularly vulnerable during the holidays due to loneliness. Over the holiday make time to reach out to your loved ones and reminisce with them about family traditions. Send pictures for them to surround themselves with and share with others. Volunteer your time at senior communities, taking time to read to them, play card games, or calling bingo.
Establishing new traditions is a great way to discourage loneliness over the holidays. Sometimes it's as simple as modifying current traditions, such as changing the location. Here at The Princeton we have multiple private dining areas and community rooms to aid in hosting events for the holidays or any time of year. Oftentimes smells and taste bring up memories, so start a new tradition of hosting a potluck with your favorite holiday meals.
The holiday season means different things to each of us. The holidays are about family, friends, food, and tradition. For many, the smells, taste, and decorations bring memories flooding back. We at The Princeton Senior Living hope some of these ideas will be helpful as the holidays approach.