The past year was an exciting year for all of us here at The Princeton Senior Living. I enjoyed having the opportunity to open a new community, build sustaining relationships with the staff, residents, and families, and, at the end of the day, go home with a strong sense of pride. I am most proud of the hard work the department heads deliver each day and how they are always willing to step away from their department to help another area. Stacey and Kellie are classic examples of this. I appreciate how our direct care staff continues to support the culinary department, by taking meal orders and delivering food to the residents and families. I truly think we have this teamwork thing down.
When we opened our Independent Living community in February, the department heads developed an overnight rotation schedule to ensure we had full-time staff in the building 24/7. We facilitated this schedule for almost a month. Looking back, asking the department heads to stay overnight demonstrated teamwork, it sent a strong message to our oncoming staff that we operate as a team, and the support from the team is strong.
Everyone makes their level of contribution towards making their department and The Princeton better. We don't believe in living behind our job titles because it gets in the way of our willingness to help when help is needed. We all sweep and mop floors, serve in the dining room, wash dishes, facilitate events, and care for the residents. Department heads are scheduled to facilitate 12 of their favorite activities per year (one per month). The Care Partners also plan and facilitate events.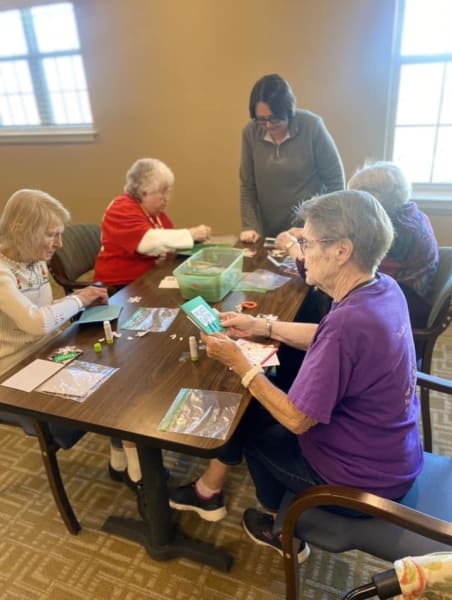 In the upcoming year we will see more teamwork and partnerships across all departments; additional relationship-building with employees, residents, and families; more fun and educational events and activities for the residents involving the Lee's Summit community as a whole; increased opportunities for staff recognition, both on the spot and planned; and more leadership and management growth with our teams.